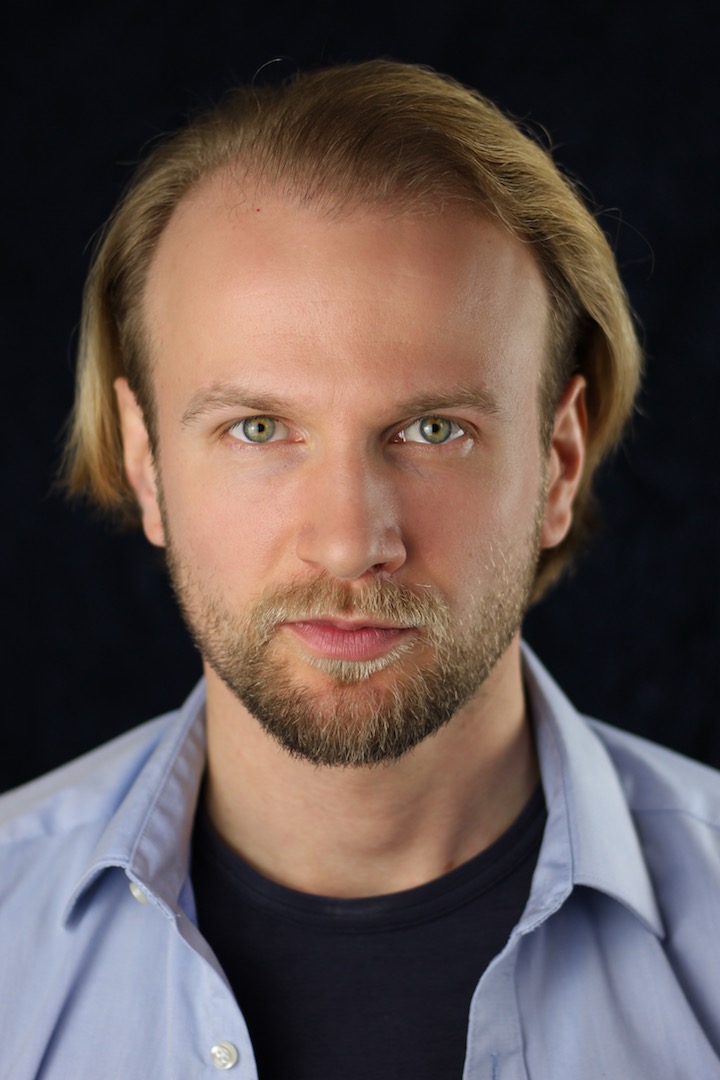 Dmitry is a Moscow-born actor experienced in contemporary dancing, martial arts and foreign languages (Russian, English, Swedish, German, and Finnish). He has acted in Ireland, UK, and Finland.

Dmitry's 2020 projects include the miniseries INTRUDER directed by Gareth Tunley for Channel 5; docudrama VICTIMS OF THE VIKINGS directed by Stefan Ludwig for TG4, ORF2, Arte, etc.; UNITED written & directed by Stuart Drennan (THE DIG); The 24 Hour Plays: Dublin directed by Eoghan Carrick in the Abbey Theatre in aid of Dublin Youth Theatre.

In 2019, Dmitry worked on the feature film HERSELF directed by Phyllida Lloyd (MAMMA MIA!, IRON LADY) alongside Clare Dunne, Conleth Hill and Harriet Walter for Amazon Prime; 2nd season of RIG 45 directed by Aku Louhimies (UNKNOWN SOLDIER) alongside Rune Tempte and Filip Berg for Viaplay; docudrama THE LAST JOURNEY OF THE VIKINGS directed by James Velasquez for Amazon Prime and Viaplay; Dublin immersive theatrical project VAULTS LIVE directed by Megan Riordan; SPECIAL FORCES: ULTIMATE HELL WEEK directed by Jamie D'Alton and Barry Egan, which aired on RTÉ2.

In film and television, Dmitry has worked with:
Anne Marie Kelly on GOD GIVEN OPPORTUNITY as Jonas;
Colin McIvor (ZOO);
John Hayes (VIKINGS, GAME OF THRONES) on Aviva Life Commercial;
Maria Doyle Kennedy on the music video for her single Colour Code choreographed by Philip Connaughton;
Laura Way on her short film HAPPY BIRTHDAY CLINT as Axel;
Ruán Magan on the documentary SACRED SITES: NAZI MYTHS as Arminius, which is currently airing in the USA and Canada on the Smithsonian Channel;
Sylvia Javén on SKÄGGET (THE BEARD).
In theatre, Dmitry played:
in FOR RENT at the Smock Alley Theatre directed by Aggie Baral;
Derek in WALKING ON EGGSHELLS at the Axis directed by Aggie Baral;
Officer Orlov in LOST & FOUND at the Smock Alley Theatre directed by Martin Maguire;
Anton in CHAMBERS at the Smock Alley Theatre written and directed by Alison Dennan;
Bodh Dearg and Aehd in the play CHILDREN OF LIR directed by Mary Kelly-Borgatta and Joanna Ryan-Purcell at Electric Picnic 2017 and the Cloughjordan Community Amphitheatre in the North Tipperary.
Dmitry is a graduate of the 'Two-Year Full-Time Intensive Professional Actor Training' program of the Gaiety School of Acting in Dublin.

He has MSc degree from the Lappeenranta University of Technology in Finland and BTech with an advanced degree from the Moscow Power Engineering Institute in Russia.